Invest in the Regional District of Kitimat-Stikine
British Columbia, Canada
A Region For Mining
---
Economic Development Contact
Nelson Silveira
Economic Development Officer
(250) 615-6100

---
Incorporated as the Regional District of Kitimat-Stikine September 14th, 1967. The district is a type of local government administration in northwestern British Columbia, Canada. It boasts a population of roughly 40,000 living on a land area of 107,000 km², making it BC's second largest Regional District.
Its major communities include Terrace, Kitimat, Stewart, Hazelton, New Hazelton, Dease Lake, Telegraph Creek, and Nisga'a Lands. Its administrative offices are in the city of Terrace, and the next-largest municipality in the regional district is Kitimat. The Regional District administers over 40 functions or services ranging from rural land use planning, to a community water system, to fire protection, to library services.
The main economic activities within the Regional District of Kitimat-Stikine include mining, forestry, energy, fishing, and transportation. The area is home to a number of mills, and there has recently been construction on several hydro projects within the region.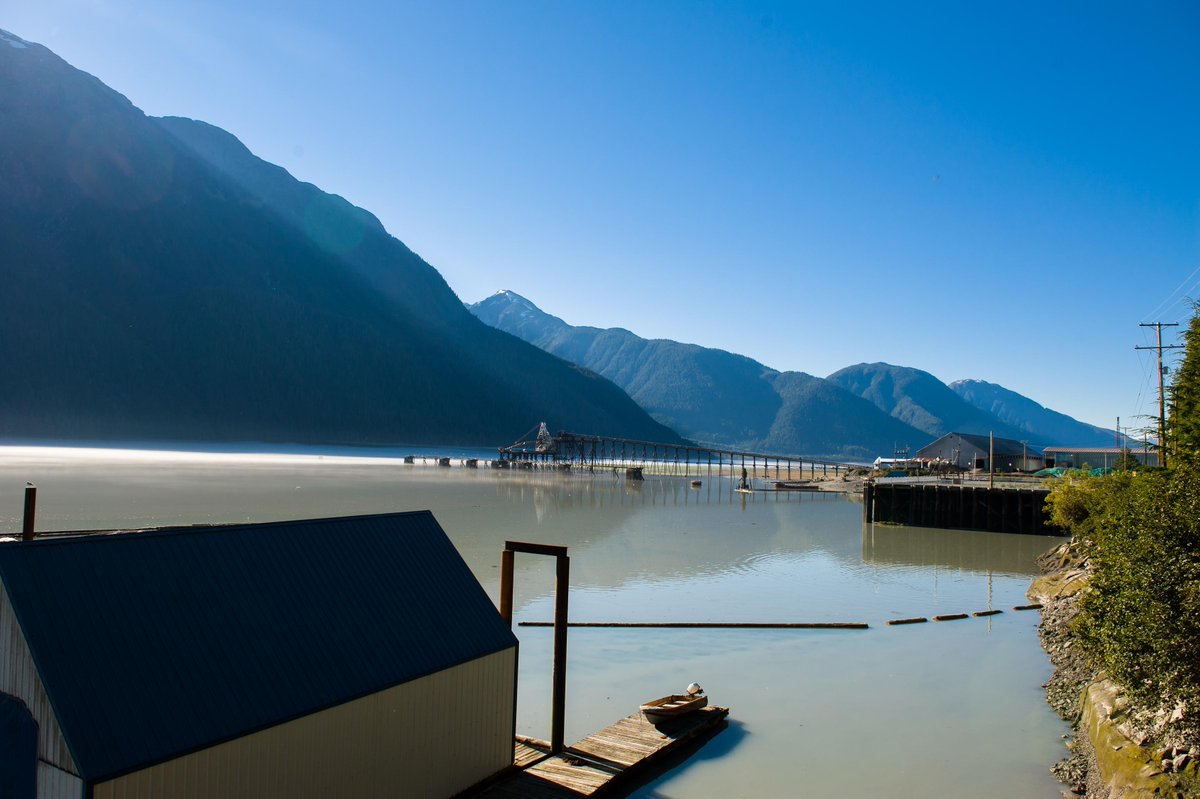 Resource industries are complemented by the government, education, and health care sectors. Significant transportation and infrastructure improvements have brought new jobs and skills while tourism and telecommunications offer the promise of expanding and diversifying the region's economy. Home to expansive amounts of wilderness, there are many recreational activities to do in the area, from rafting, canoeing and kayaking, to hiking, camping, and biking.
Local Infrastructure Projects
---
Community Economic Development Contact
Nelson Silveira
Economic Development Officer
Regional District of Kitimat-Stikine 
(250) 615-6100
www.rdks.bc.ca
---
Community Contacts
Community Contact
Bob Marcellin
Administrator Regional District of Kitimat-Stikine
(250) 615-6100

www.rdks.bc.ca
---
Community Futures Contact
Wade Bennett
Community Futures 16/37
(250) 635-5449

www.1637cfdc.bc
---